We alluded to this last week and told you a little bit about on Monday, so today we thought we would put together a program of sorts and tell you a little bit more about the players involved in what will eventually be the Anheuser-Busch Bill.  Like the saying goes, "you can't know your players without a scorecard."
Oh, and in case you were curious, there still is no language for HB 1988.  It remains a "shell bill" that could be amended at any time, even on the floor of the Illinois House.
Monday, we told you that State Representative John Bradley is the sponsor of this legislation.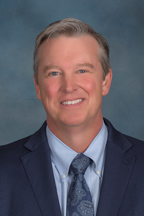 He's a democrat from Marion whose district borders the district that includes Murphysboro's Big Muddy Brewing Company.  Bradley was appointed in 2003 to fill the seat of then State Representative Gary Forby when he was appointed to the state senate.  A year after he was appointed Bradley was called out by then Governor Rod Blagojevich for being a wallflower.  According to an April 2005 article in The Southern Blagojevich said, "he (Bradley) should quit taking his marching orders from House Speaker Mike Madigan."  That same year Bradley made waves for introducing legislation to eliminate riverboat gambling in the state.
Most recently he introduced, along with the A-B shell bill, a proposal to allow communities in the state to ban certain breeds of dogs.  This comes after a 9 year old boy in southern Illinois was attacked by a pit bull last summer.
If you live in Illinois then you know that lawmakers in the state voted to increase the state's income tax by 66%.  In the same '05 The Southern article Bradley was quoted as saying, "From the very day I took office, I pledged not to support a tax or fee increase, and I haven't."
Look down the left side of the board and you will see "Bradley, J" with a green light lit next to his name indicating he voted "yes" on the income tax increase.  A paper copy on the final roll call (which solidifies the vote) also shows he voted yes.
Next up is Lobbyist Michael McClain.  McClain, a democrat from Quincy, was a state representative who served in the Illinois House from 1973 to 1983.   He was a seat-mate of House Speaker and current Democratic Party Chairman Michael Madigan and also served a stint as house majority leader under Madigan.  Today he is a lobbyist for Chicago area utility Commonwealth Edison, Sears, Walgreen's…and Anheuser-Busch.
In a 1995 Illinois Issues article, McClain was listed amongst a who's-who of high-powered lobbyists in a piece titled, "Bang!  Bang!  Your bill is dead.  How "hired guns" put the special in special interest lobbying." In 2007 McClain was among an army of an estimated 80 lobbyists that fought, and won, an effort to increase electric rates for Comed and Ameren.  The result; customers utility bills went up 24%.
McClain also has the most direct line to arguably the most powerful politician in the state, Speaker Madigan.  According to a 2009 Crain's Chicago Business article and other sources at the statehouse, McClain is the only lobbyist that Speaker Madigan will sit down to dinner with, and it's as friends.
It is also worth noting that scanning the lobbyist rolls at the Illinois Secretary of State's website shows Anheuser-Busch has three of their own lobbyists registered with the state and six other lobbyists from five other firms on contract, including Mr McClain.  In a mid-February beer summit to discuss House Bill 205 involving the beer and wine distributors, A-B, MillerCoors, the Illinois Craft Brewers Guild and other interested parties, 20 people participated and seven of those 20 were representing A-B.
And with that we turn to Speaker Madigan himself.
Greg Hinz, one of the most – if not the most astute political writer in the state, had this to say about Madigan in the aforementioned Crain's article:
"The 24-year speaker of the Illinois House — the longest-tenured legislative leader in all 50 states — is near unassailable. A youngish 67, he's outlasted not only bitter rival Rod Blagojevich but every other senior state leader. He's used his twin posts as speaker and chairman of the Illinois Democratic Party to build an unmatched fundraising machine, elect lawmakers, housebreak governors, promote the career of his daughter and dominate the legislative agenda. Respected and feared, he is the king of Springfield."
It is well known to this writer that Speaker Madigan sits down with his leadership team and reads through every single piece of legislation that is introduced in and passes through his chamber.  The buck, or the bill rather, stops there.  His knowledge of the statehouse, the political process and his political acumen are second to none.
We told you last week that there were some major players involved in the A-B legislation and we weren't kidding.  This could truly shape up to be a David vs Goliath battle pitting small brewers and breweries up against a powerful company (A-B InBev) who has  a small army of lobbyists (9) and a high profile "hired gun" at that (McClain) who has the ear of the "King of Springfield" (Madigan).  That's why it is important to reach out to your local lawmaker in both the Illinois House and Senate and urge them vote yes on House Bill 205 and Senate Bill 88 to Save The Craft in Illinois.
More From Guys Drinking Beer